Square & Rectangular Areas
Simply measure the width x length in CM.
Once you have these sizes you can either purchase our standard sizes or request a custom size from us (this is great if your area is an awkward size)
Example- The area measures 95 length cm x 58 width cm. Our standard 1m x 60 cm vinyl will be perfect for this!
L-Shaped Areas
Measure the width x length in 2 sections, this will make the application process much easier also! You are most likely best requesting a custom size for these areas.
Example- Green section, 90 length cm x 30 width cm
White section, 210 length cm x 50 width cm.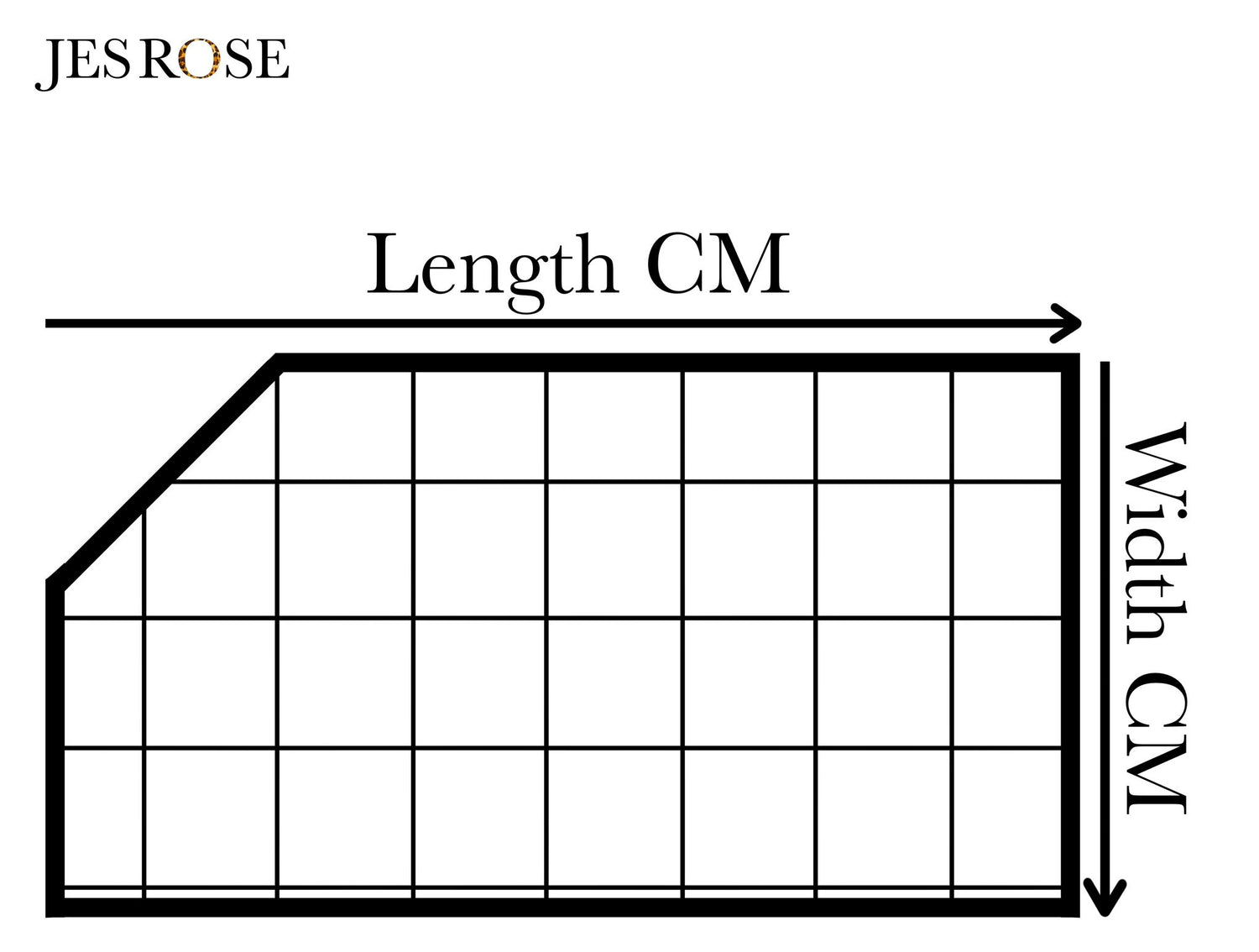 Mostly Rectangular Areas
With areas like this it is best to treat it as a standard rectangular / square area & just trim the vinyl to suit your particular area.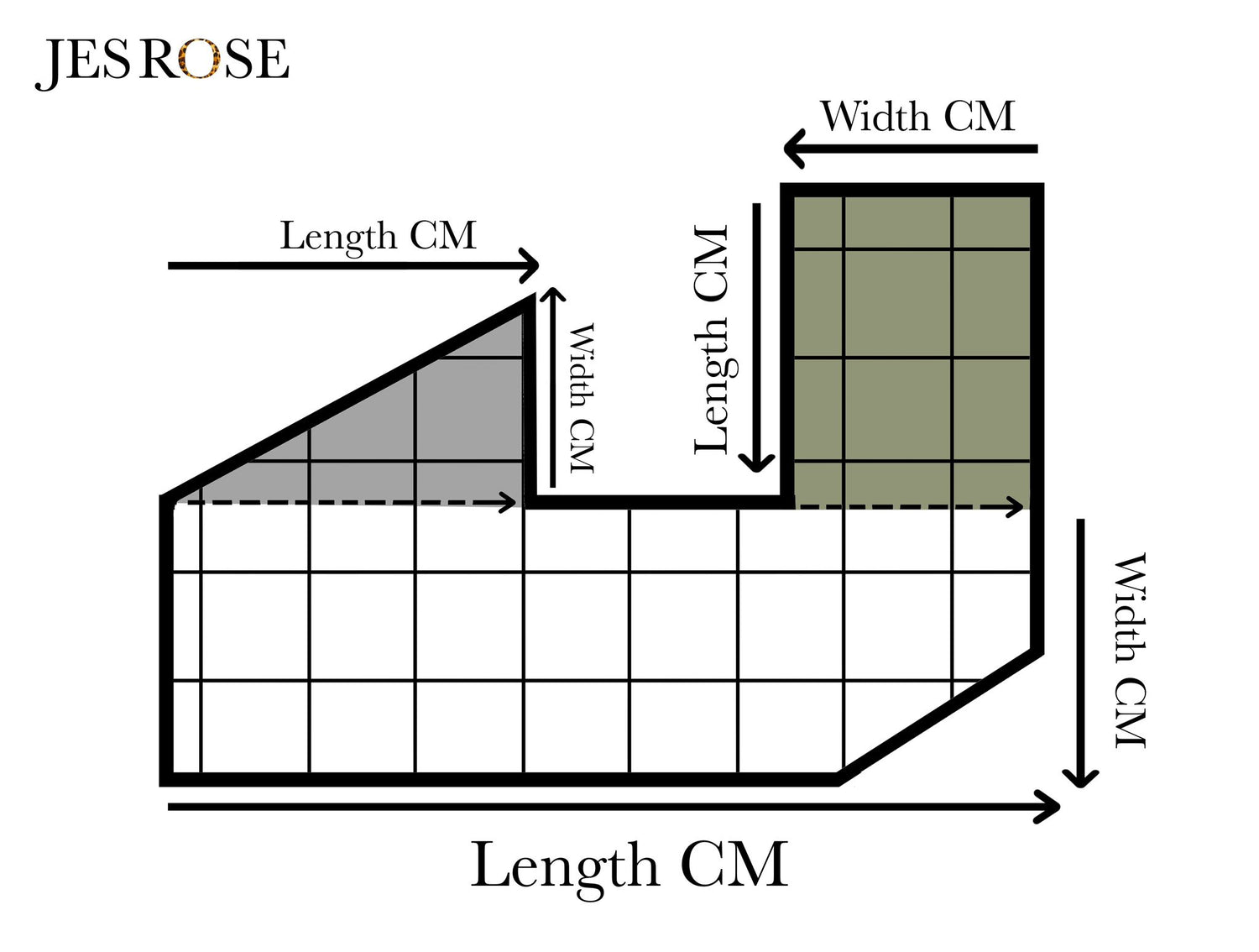 Complex Areas
Split your area into sections & measure each following the instructions from 'L-Shaped Areas'
Example- Green section, 70 length cm x 40 width cm
Grey section, 60 length cm x 30 width cm
White section, 190 length cm x 60 width cm.
Kitchen Worktops
There are 2 ways to measure your worktops for vinyl. (noted here as Area 1 & Area 2) Measure each area separately in CM like the complex area diagram above., with however you would like the vinyl to look once applied, green section, grey section, white section.
Fireplace
With fireplaces you need to measure each part you would like to cover separately in width x length CM as shown in this diagram. If you are only covering the green section you need to measure the full area in width x length & cut out the fireplace area when applying. Same again for the hearth, measure the areas width x length in cm and cut around to fit.
Cupboard Doors
Firstly you want to measure the main door area in cm (white section), then add on overhang for each side to wrap around the door.
for example - The white section is 70 x 40 cm. Each side/edge of the door is 5 cm so you would need to add 10 cm onto the length & 10cm onto the width. Meaning you would need 80 x 50 cm per door.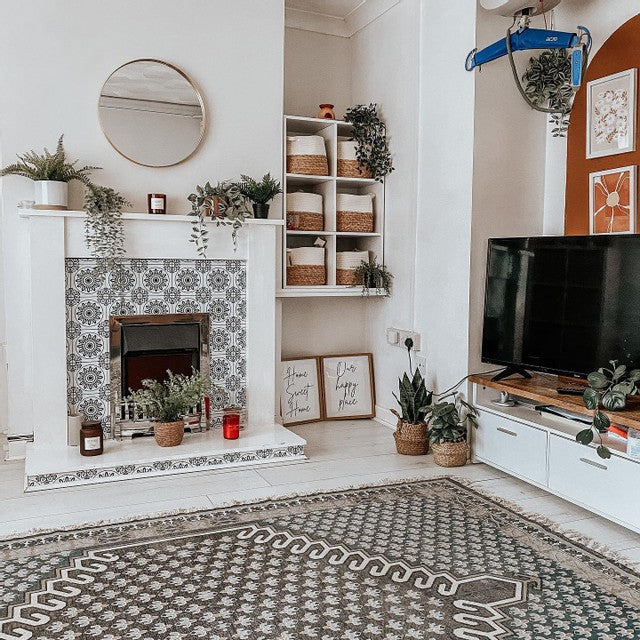 Request A Custom Size
If you think the standard sizes on the website will not work for your project, fill in the form below & we can arrange a quote for your bespoke sizes
Get A Quote