Shipping Update
We are sending some vinyl samples orders with royal mail rather than Hermes/Evri due to a number going missing in recent weeks.
We are sending some roll orders with Hermes rather than DHL also.
We appreciate your patience and ongoing support.
Live Updated Turnaround Times
VINYL ORDERS
We are currently working at our usual turnaround time of 7 working days for samples & vinyl roll orders.
(this does not include weekends & bank holidays!)
PEEL & STICK TILE UPDATE
*please note from 2/6/23 our tiles will be made using a newer top coat (laminate) which gives a more sheen finish rather than matte & makes colours more vibrant! Please keep this is mind if you have previously ordered samples or packs before this date as the new tiles / colours may look ever so slightly different.*
Due to our volume being printed at the moment we are currently working at a 8-15 working day turnaround time for all peel & stick tile orders. We hand make each and every tile within our small team here in the UK & appreciate your patience!
Thank you for your continued support!
Once your orders placed!
We estimate a turnaround of 7-10 working days.
We send orders to be printed every Monday and Thursday & will then begin to process your order!
For example if you order on a Tuesday your order will be processed with our printers on the Thursday.
If you order on a print day (Friday for example) your order will be processed into the next closest print order.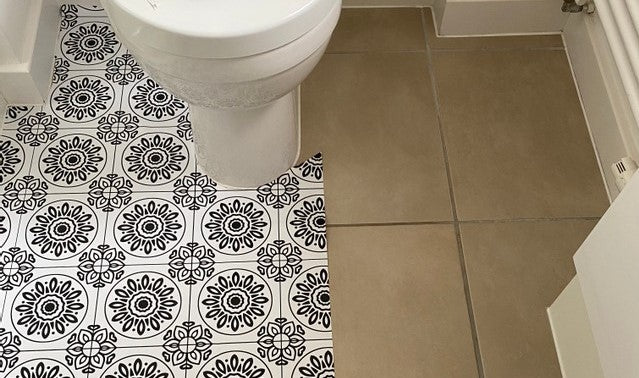 Bespoke Vinyl Sizes
Our standard size of prints suit most projects, however sometimes you need a slightly wider print, or a slightly longer one to fit exactly.
Enquire now!
Can you do an order quicker?
Depending on the time of the year & how busy we are in most cases we can always mark an order as urgent and process it a little quicker.
Please contact us if you have any questions & we will do out best to assist.
-
Contact- Hello@jesrose.co.uk